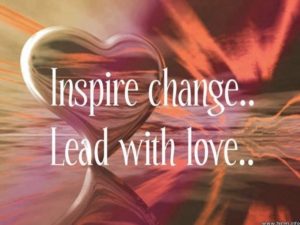 As I sit here, like many of you, I am scrambling my personal and professional schedule with the Coronavirus outbreak front and center and all the crazy logistics that entails; school closings, remote work policies and keeping myself and my family calm, healthy and happy during an otherwise very hectic and stressful time.
Let's hang in there, people.
I stand in solidarity with my fellow fundraising professionals who are facing the reality of canceling Spring fundraising events left and right which will directly impact their organizations budgets during the last quarter of the fiscal year.  That's real, but that's not the story.  We all need to be keenly aware of the very real stress and impact this will have on the missions of these organizations doing important work in our communities.  Now, more than ever, the work these organizations do will be sought after and needed for the most vulnerable among us.
As schools close and children are left without subsidized breakfasts and lunches, and their parents are left scrambling for childcare, rent, food, shelter and of course gainful entertainment and engagement for their children I am left wondering…how will we meet the need without the regular pace of work/mission delivery never mind the resources lost from event cancellations to make that work happen?
We stand up for and with each other.
The time is now to remember that the word philanthropy means, by definition, love of mankind.  In times of crisis we are predisposed to help each other and work in community to support each other and be certain that each person can hold onto their dignity through difficult times and not just survive but thrive.
Now is no different.
Our work as fundraising professionals is a privilege.  Telling the stories that need to be told and  inviting people to stand up, help and share what they can, when they can, seamlessly in a way that feels good to them to help support others is an honor.
We need to think differently.  We need to work together.
Virtual events, individual gift fundraising, storytelling and helping people reach out and do what they are already wired to do, love each other, is our work now. How we do this and share strategies to keep resources moving is our call to action now.
I will be hosting a FREE webinar/virtual conversation on Friday, March 13th at 7am pacific time/10am eastern to share ideas, strategies and engender a collaborative conversation for professionals to come together to swap ideas – to help us stay the course and serve our communities.
Join me!  RSVP by emailing sterrin@sterrinbird.com and I will send the link to join the conversation with your confirmation.